JUNE / JULY 2018
"Be yourself fully
And everything will come to you."
Lao-Tzu
My month of June was very latin, and brought me to Argentina, Peru and Cuba… without requiring me leaving my beautiful Paris! After these sedentary travels, July pushed me on the road: I visited Brussels with my band So Ouatte, and Cyprus for my 4th Nomad Project. Let the suitcases dance!
DREAMLAND : a new video on my youtube channel.
This video showcases my very first jazz composition, Dreamland. I play it together with Robin Nitram on guitar, and shiny Argentinian butterflies on dancing/choreography.
The tune Dreamland has been written in 2015, kinf of as a surrealist "cadavre-exquis". Together with my friend Baptiste Hec, we wrote some chords on pieces of papers that we put in a hat… and then randomly picked. We invented the rules on the go (how many chords in one measure, is repetition allowed, etc…), while creating the harmonic structure of the tune.
After some experiments, I wrote a melody and some lyrics to our structure, and Dreamland was born.
Another concert with Minino Garay and the "Frapadingos".
Following our first experiment with the band of latin percusionists in April, I was invited to perform with then again on June 10th, at Studio de l'Ermitage.
Minino's generosity stroke again. For the June edition of  Frapadingos concerts, he invited me to be part of the show. Again. This time, I shared the stage with Lucio De Dio on guitar, with whom we played a few tunes with the impressive gang of improviser percusionists.
The atmosphere was warm, generous and festive as usual, with really nice guests : Carolina Peleretti, Martin Oliva, Pablo Tozzi, Patricia Zappia and the duet Waijazz that I will describe further, later on in this letter.
Here are a few pictures of that night:
The Nomad Project visits Cyprus.
From July 4th to July 10th, I had the chance to discover the wonderful island of Cyprus, for the 4th edition of my Nomad Project…
New destination, but same concept, with this edition's host and partner in crime: the Greek-Cypriot pianist Voris Sarris.
The concept of the Nomad Project: to organise a concert during which I meet some local musicians on stage, without previous rehearsal, in a place that is unfamiliar to me (foreign city or country).
The objective: to share a unique moment with the audience and the musicians. Our listening skills reach their maximum, everything can happen, and hiding our weaknesses becomes non-relevant because they are part of the project itself. A vehicle for sincerity. Strengths.
This 4th edition of the nomad experiment was full of surprises, from losing the house keys to going on an improvised road trip, from bizarre encounters to heavenly landscapes; Voris and I were lucky enough to go up and down the roads of the Island, and perform in Limassol, Paphos, and Nicosia. In small intimistic settings as well as big parties. 
I am looking forward to tell you much more about the whole adventure in a video yet to come… in which I will be able to teach you some Greek words, share some wonderfuls views of Cyprus, and present you with some new friends, such as the very talented Georgia and Alkis, or the nymph Kalypso…
More to come, in the meantime here are some pictures: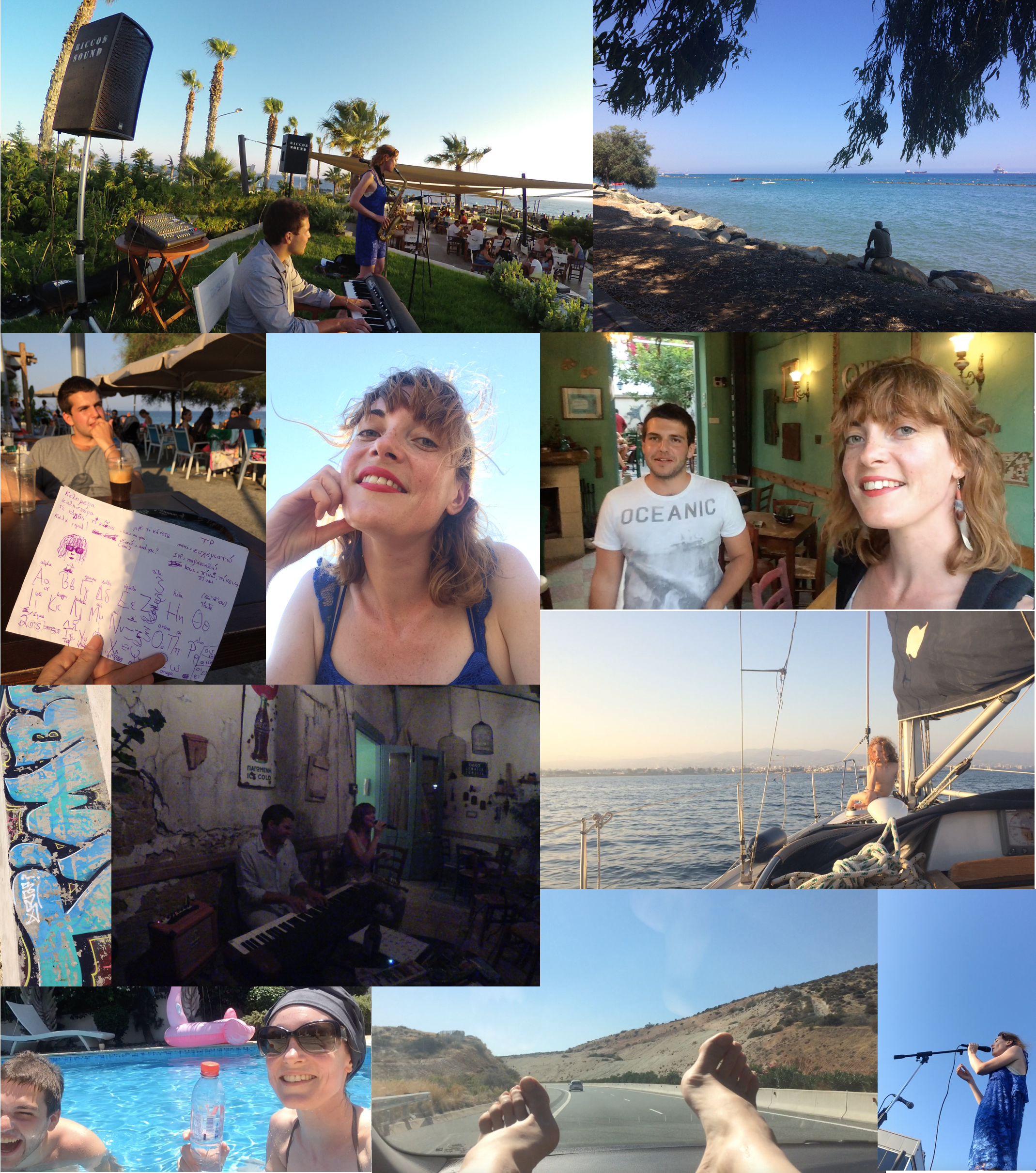 So Ouatte in Belgium.
At the beginning of July, our jazz duet "So Ouatte", created in 2016 with guitarist Robin Nitram, performed for the first time in Belgium, near Brussels. A beautiful experience… maybe the beginning of an European tour for the band?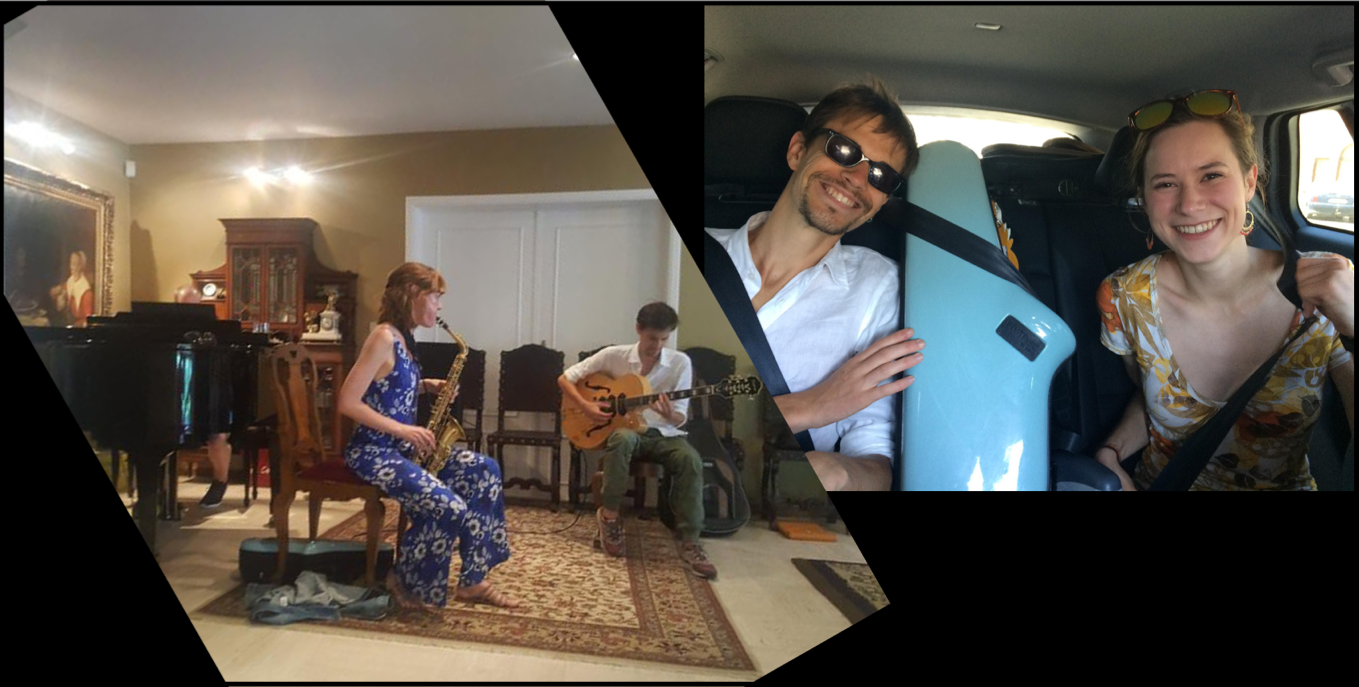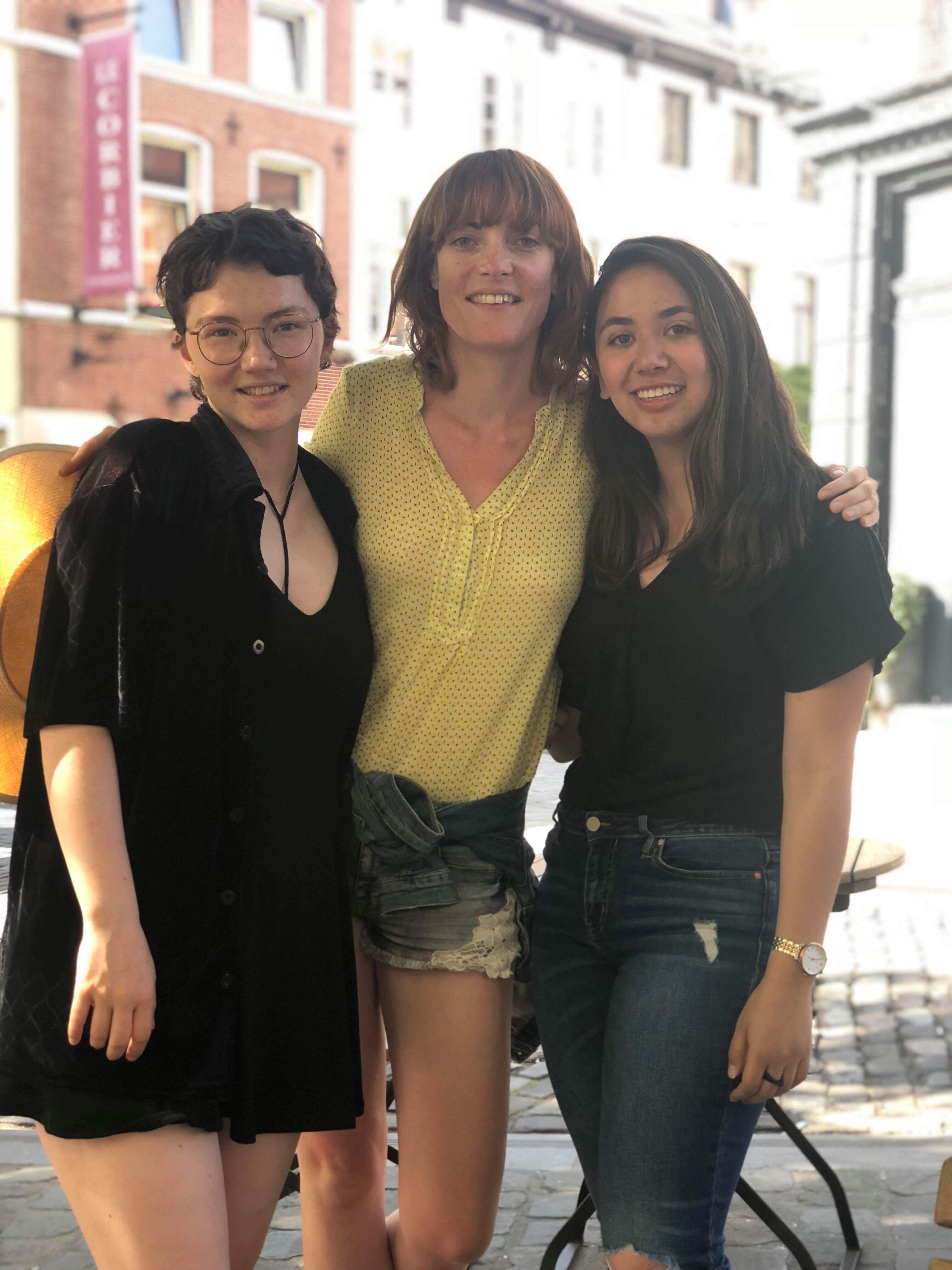 Fredy Guzman et Apu Misti come from Peru, and are members of the fusion-band Waijazz, that mixes jazz with traditional Andes music. Apu Misti is one of the last persons who still dances the traditional "scissors dance".
This summer, the 2 of them decided to travel to Russia in order to support their football team. But they couldn't help stopping in Paris for a few shows…
This is how we met.
First, at Studio de l'Ermitage with Minino and the Frapadingos, then for a concert they performed at Maison de l'Amérique Latine with me as a guest! This was such an incredible experience, to sing in Spanish but also in quetchua – the language of the Incas – some classical Peruvian tunes and some beautiful compositions by Fredy.
With the great Boris Reine-Adélaïde, Jonathan Grande and Pedro Bernales.
Here is an extract-video of the show:
I hope you enjoyed the trip…
See you soon, and thanks a lot for reading!