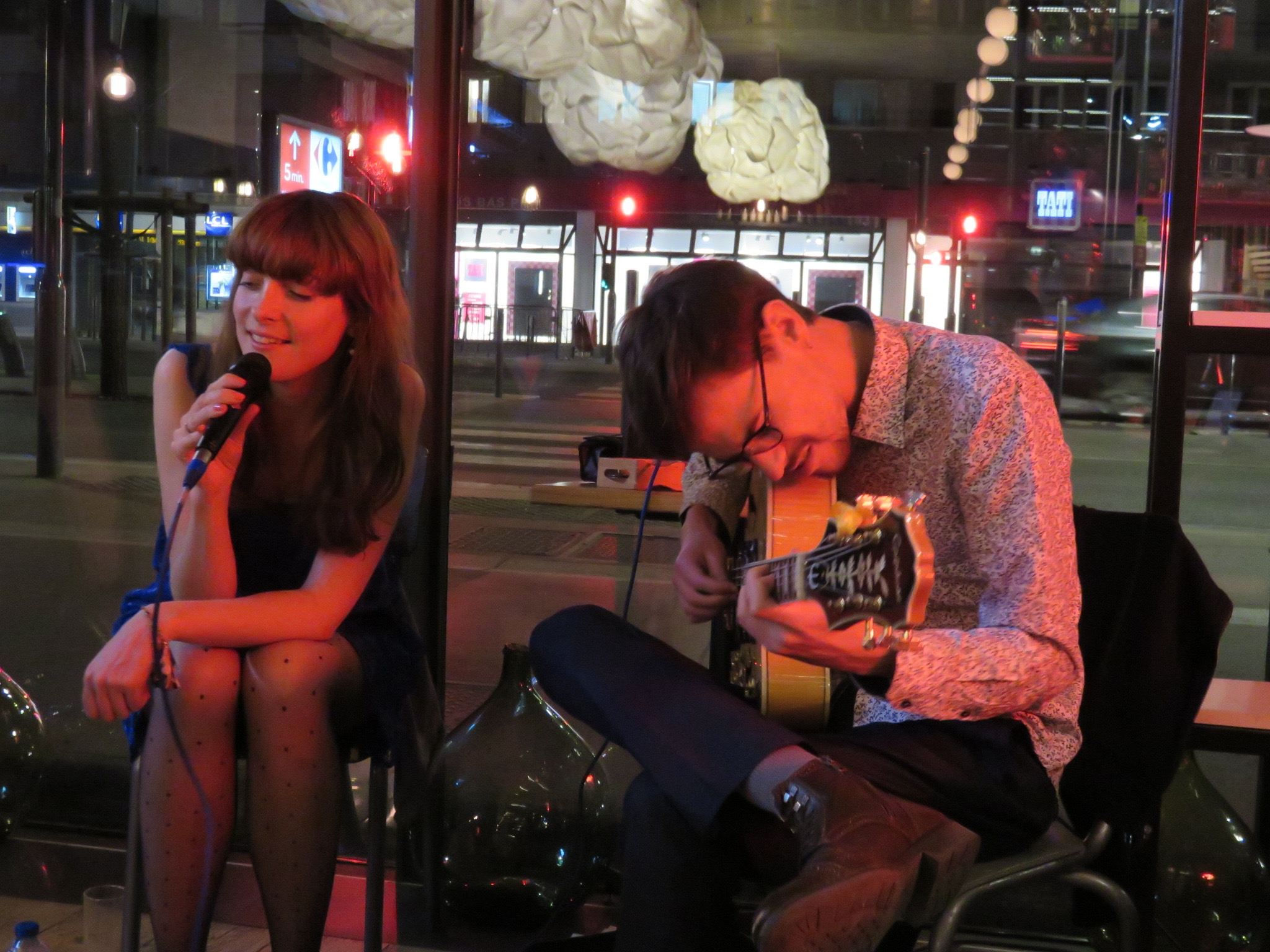 Audrey Thirot meets Robin Nitram

Video
Robin Nitram (guitar) and myself will be performing on Friday 14th of April 2016 at La Place Rouge KB at 7pm.
We have prepared for you a selection of jazz standards including some blues, pieces from the swing era, bebop, bossa-novas and contemporary compositions, that we revisit in the delicate intimacy of an acoustic guitar/voice duet setting.
Come share with us this cosy journey through jazz history!
*FREE ENTRY* At La Place Rouge KB, 53 avenue de Fontainebleau, 94270 Kremlin-Bicêtre, Ile-De-France, France.