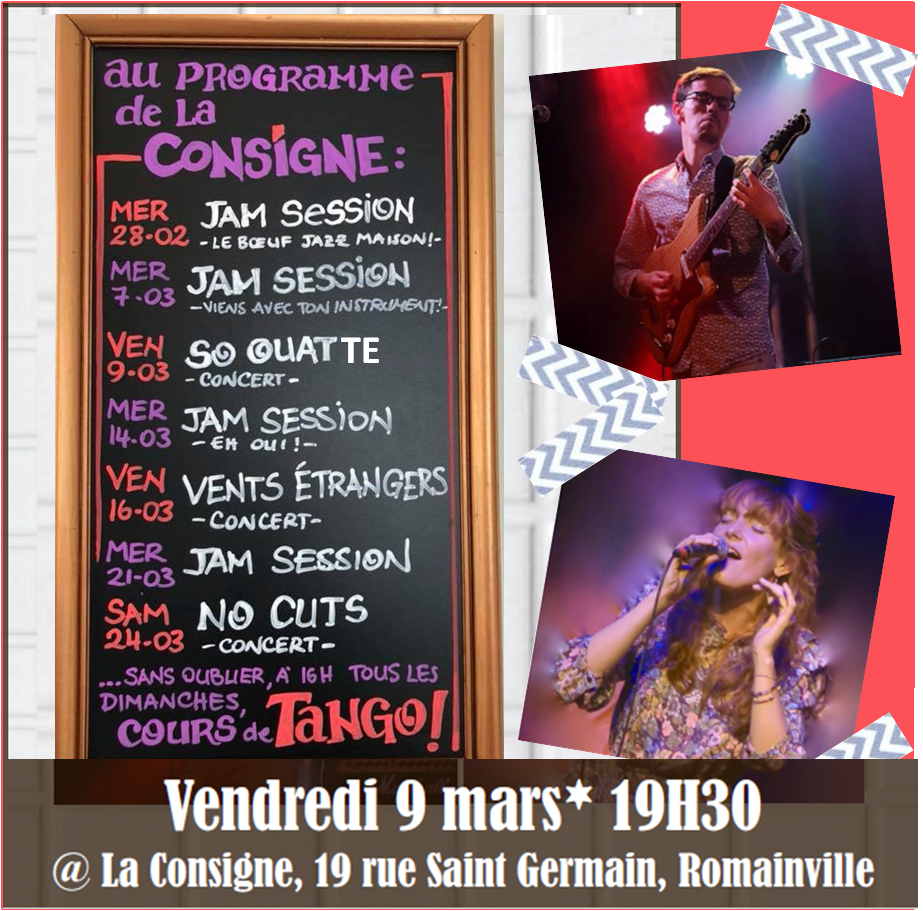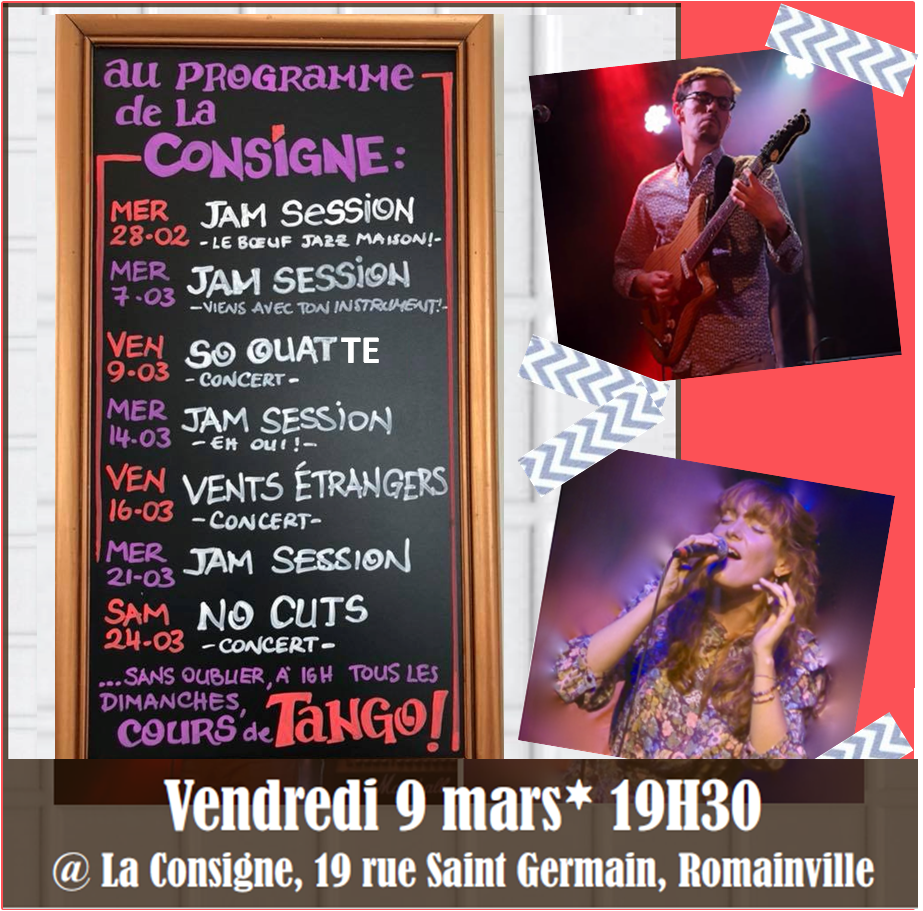 So Ouatte Jazz Duet @ La Consigne

Discover So Ouatte
So Ouatte jazz duet will be performing on Friday 9th of March 2018 at La Consigne.
We have prepared for you a new selection of jazz standards with revisited lyrics, and personal compositions ! We'll also be playing some latin and folk music.
*FREE ENTRY*
At the restaurant La Consigne, 19 Rue Saint-Germain, 93230 Romainville
The show will start at 7:30pm.
So Ouatte is the Parisian jazz duet formed by Audrey Thirot and Robin Nitram in 2016.
Audrey Thirot: Voice, Robin Nitram: Guitar