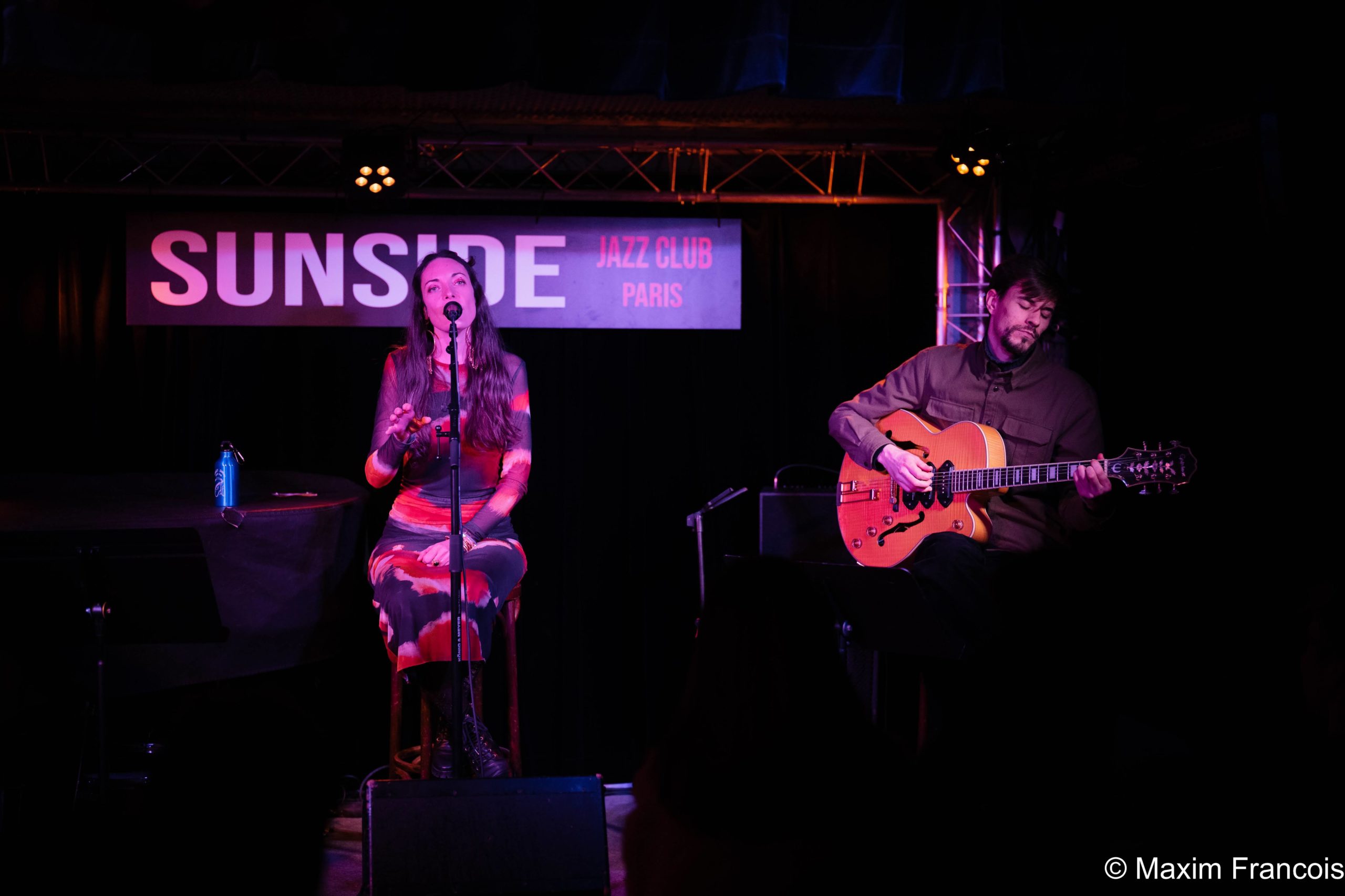 File 7 Jazz Club

| | |
| --- | --- |
| | 15 April 2023 |
| | 20 h 30 min |
| | Magny-le-Hongre |
| | File 7 |
For the "File 7 Jazz Club" first edition, Audrey Thirot (voice) et Robin Nitram (guitar) are the artists that have been selected to propose an opening set before opening the stage to other musicians and singers for a jam-session.
Musical program:  jazz standards with original lyrics, compositions, latin jazz and blues.
Line-Up:
– Audrey Thirot: Voice
– Robin Nitram: Guitar
File7, 4 rue des Labours, Magny-le-Hongre 77700, 20H30.