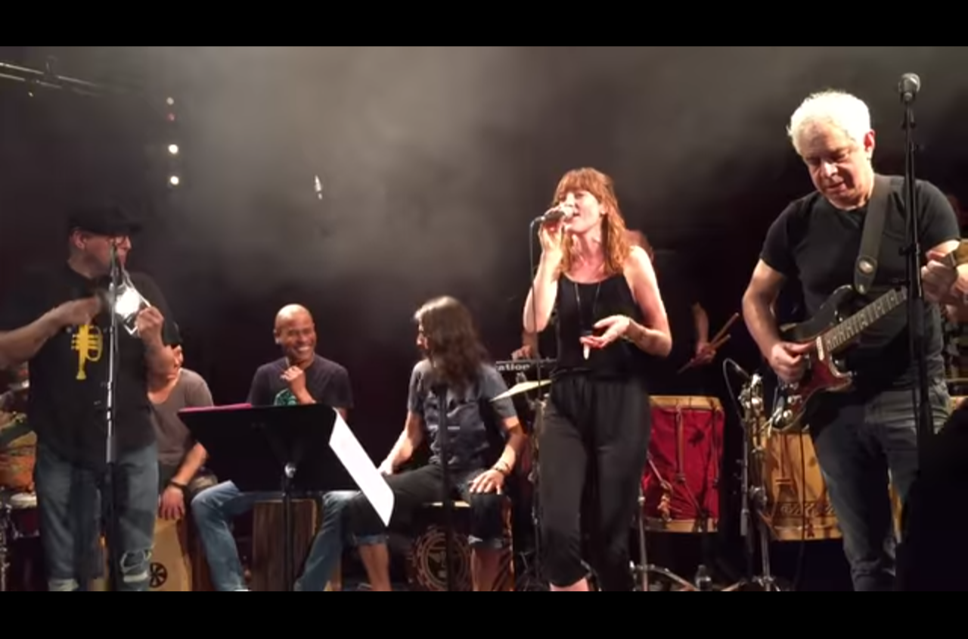 Frapadingos + Audrey Thirot + Lucio

EXTRACT IN VIDEO
I am very glad to be invited once again, with guitarist Lucio de Dio, by the great Minino Garay to perform with his amazing band, Frapadingos!
Where? Studio de l'Ermitage, 8 Rue de l'Ermitage, 75020 Paris
When? Thursday November 1st 2018, doors open at 8:30pm, concert starts at 9pm.
What? Frapadingos is the latest project of Argentinian percussionist Minino Garay. He directs a band of 12 percussionist from Cuba, Argentina, Perou, and Brazil with a lot of improvisation, special guests, and crazy rythms that will make you dance all night!
* 15€ FULL PRICE – 12€ REDUCED PRICE *
You can book your tickets here.