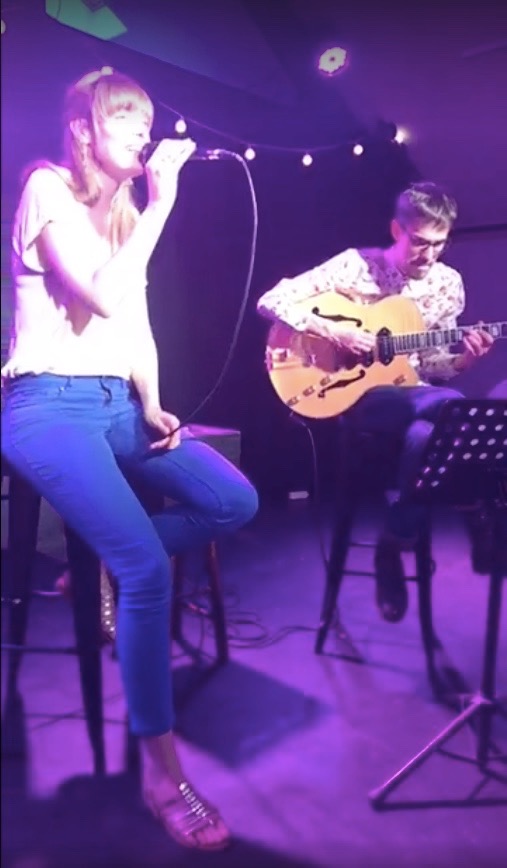 So Ouatte @ l'Âge d'Or

Discover So Ouatte
So Ouatte jazz duet will be performing on Thursday 5th of April 2018 at L'Âge d'Or.
We have prepared for you a new selection of jazz standards with revisited lyrics, and personal compositions ! We'll also be playing some latin and folk music. With a special guest who just entered the band… Bruno the Ukubanjo.
Come say hi!
*FREE PARTICIPATION*
At the restaurant L'Âge d'Or, 26 Rue du Dr Magnan, 75013 Paris
The show will start at 8pm.
So Ouatte is the Parisian jazz duet formed by Audrey Thirot and Robin Nitram in 2016.
Audrey Thirot: Voice, Ukubanjo, Percussions – Robin Nitram: Guitar