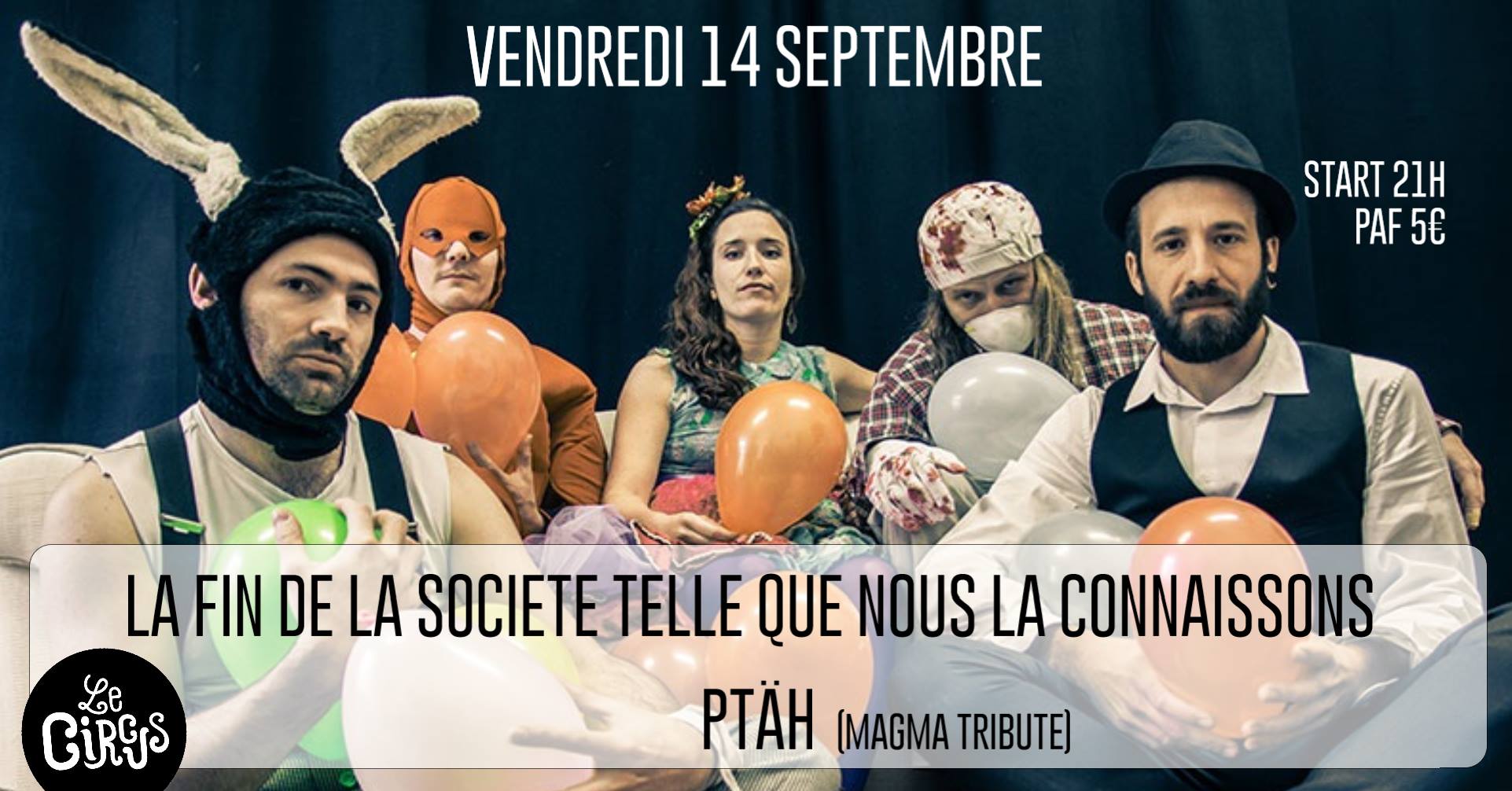 PTÄH + La fin de la société telle que nous la connaissons

DISCOVER PTÄH
The concert venue "Le Circus" is welcoming PTÄH for a 3 days artist residency. The band will then perform 2 shows, on Thursday September 13th with Kolinga, and Friday 14th with La fin de la société telle que nous la connaissons.
— Collectif PTÄH —
PTÄH is a musical collective from Aquitaine, France, that performs covers of the French band Magma.
https://youtu.be/swSK0-vPvXo
— LA FIN DE LA SOCIETE TELLE QUE NOUS LA CONNAISSONS —
« La Fin de la Société Telle Que Nous la Connaissons » differs from a classical rock/metal setting, with the use of cello and electronic drums. Each musician wears a costume and evolves in his own poetic and absurd universe.
https://lafindelasocietetellequenouslaconnaissons.bandcamp.com/
Doors opening: 19H
Shows start: 21H30
Entrance fee: 5€ (+2€ fee to join the Circus association)
Tapas and drinks on the menu.
Le Circus
9 rue du Hapchot
40130 Capbreton