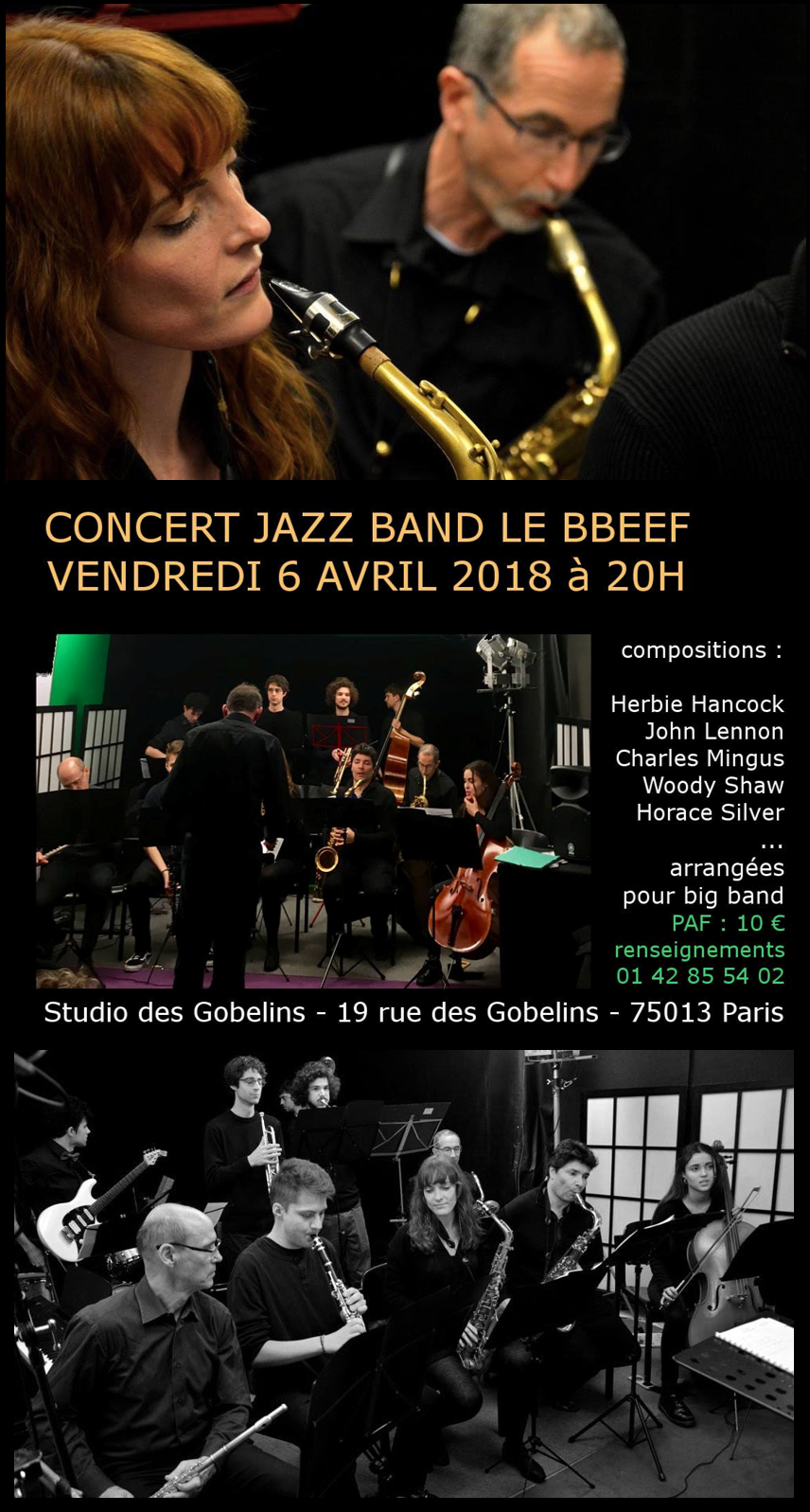 Stefan Patry invites BBEEF Big Band

The BBEEF Big Band is invited by Stefan Patry at Studio des Gobelins on Friday 6th of April at 8PM.
Program: Big band arrangements of tunes by Herbie Hancock, John Lennon, Charles Mingus, Woody Shaw and Horace Silver.
Direction: Richard Silbermann.
The concert will be followed by a jam session opened to all – bring your instruments!
Where? Studio des Gobelins, 19 rue des Gobelins, 75013 Paris
*10€ – Booking 01 42 85 54 02 (Asso E&F)*
Line-up :
(to be completed)
Audrey Thirot – alto saxophone
Juan Fermin Soria – guitar
Guillaume Legrand – double bass
Richard Silbermann – direction