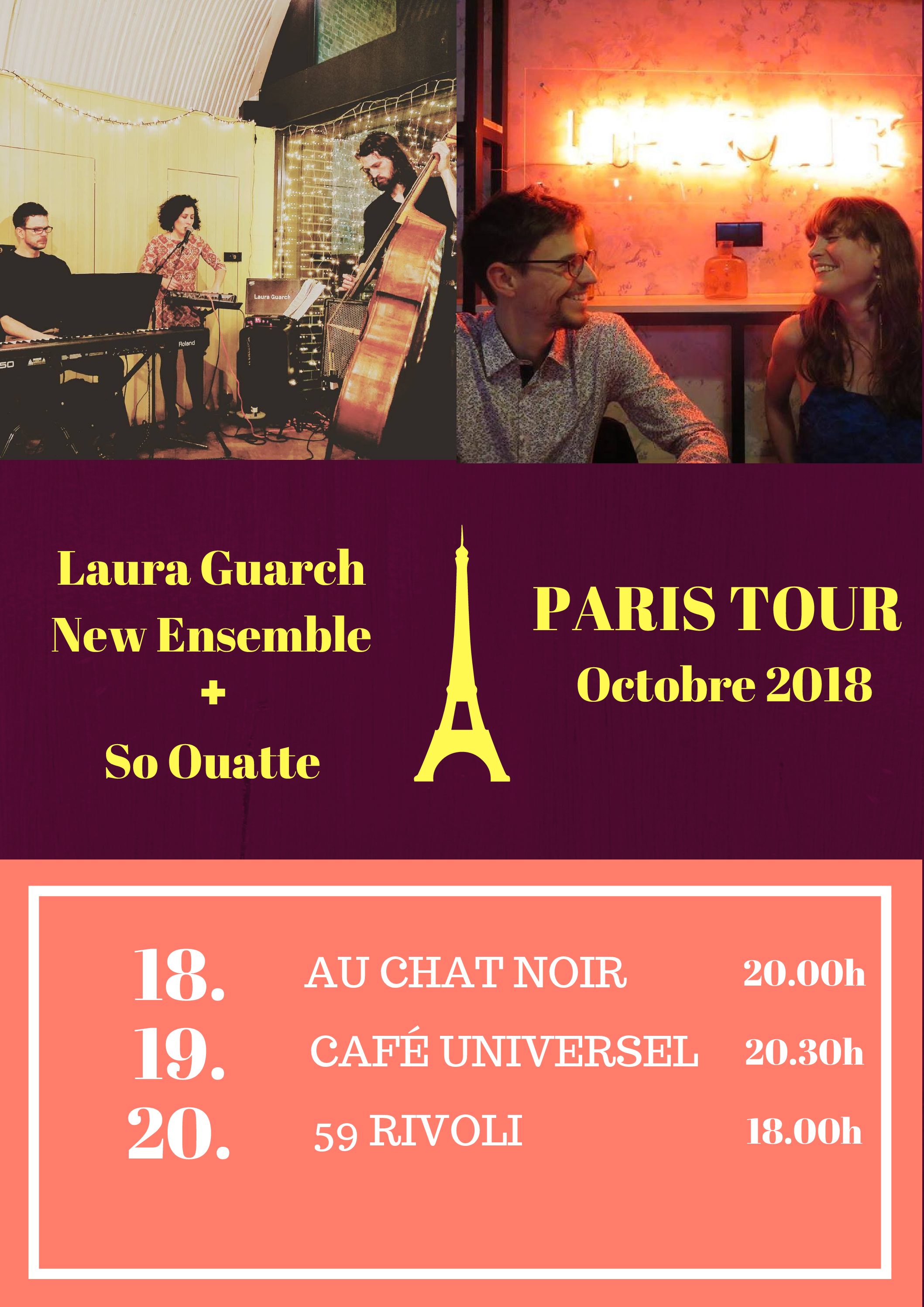 So Ouatte + Laura Guarch New Ensemble

DÉCOUVRIR LAURA GUARCH NEW ENSEMBLE
Laura Guarch New Ensemble (Londres) and So Ouatte (Paris) joueront en co-plateau concert au 59 Rivoli le samedi 20 octobre, dans le cadre d'une tournée parisienne.
*So Ouatte est un duo de jazz parisien fondé en 2016 par la chanteuse Audrey Thirot et le guitariste Robin Nitram.
So Ouatte sur Facebook
*Laura Guarch New Ensemble est un trio pop-jazz créé par la chanteuse Laura Guarch (Catalogne), qui présente ses compositions au chant et à la loop-station, accompagnée de Chris Murphy à la basse and de Paul Reynolds au piano.
Laura Guarch sur Faceboook
Les deux groupes se rencontreront pour jouer quelques morceaux ensemble de manière improvisée à la fin du concert.
Nous avons hâte de vous retrouver pour partager un beau moment de musique et d'amitié !
Où? au 59 Rivoli, 59 rue de Rivoli, 75001 Paris
Quand? samedi 20 octobre, de 18 à 19 heures
*PARTICIPATION LIBRE*