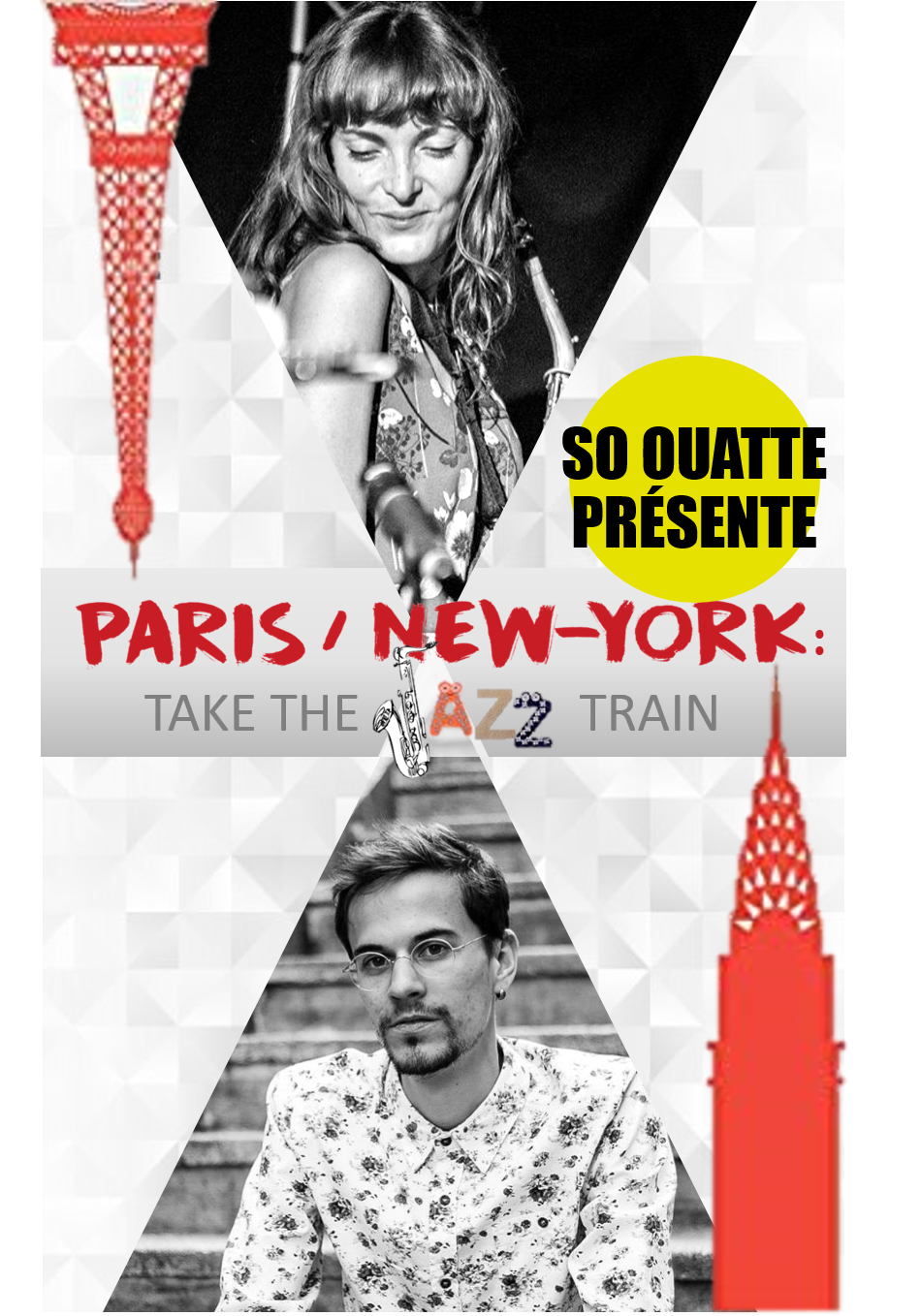 So Ouatte : Take the jazz train

Tickets
Embarquez… Audrey et Robin vous feront voyager en jazz entre Paris et New York !
Ce duo de musiciens mêle, en live, chansons et anecdotes, pour mieux vous faire revivre l'épopée du jazz aux Etats-Unis, mais également en France. Blues, swing, zazoos, jazz moderne…
Perdez la notion du temps,
Plonger dans le jazz et son histoire,
Sentez l'énergie d'un son délicat et de belles mélodies,
Voyagez entre la ville lumière et la grosse pomme !
Dans une ambiance intimiste, un spectacle musical plein d'humour et d'énergie, qui ravira tant les amateurs de jazz que les novices.
Spectacle français /anglais (les textes/anecdotes sont traduits dans les 2 langues).
Tickets à partir de 10 euros en ligne, 28 euros sur place.
– – – – – – – – – – – – – – – – – – – – – – – – – – – – – – – – – – – – – –
Come aboard… Audrey and Robin will take you on a jazz trip between Paris and New York!
The 2 musicians perform live and mix music with spoken anecdotes, in order to make you part of the jazz epopee, in the US but also in France. Blues, swing, zazoos, modern jazz…
Lose track of time,
Dive into jazz history,
Feel the energy of a soft sound and beautiful melodies,
Travel back and forth between the City of Lights and the Big Apple!
In an intimate setting, a show full of humour and energy, that will delight both jazz aficionados and beginners.
French/English show (spoken anecdotes and songs presentation in both languages).
Tickets from 10 euros online, 28 euros at the door.